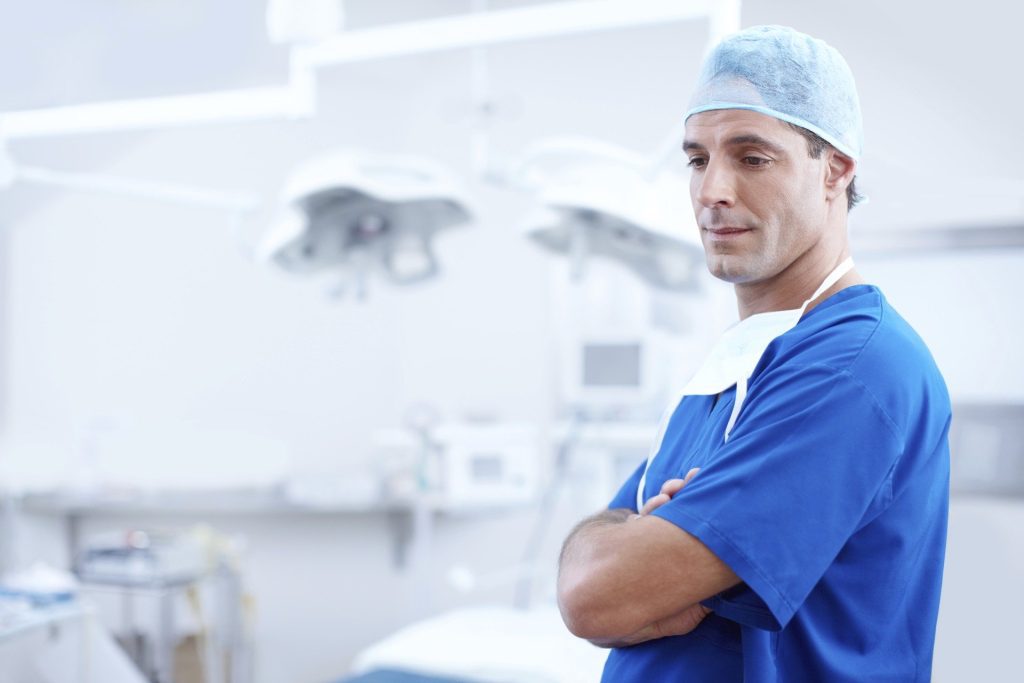 Benefits of a Private Medical Practice
Consolidation in the healthcare industry has become more and more prevalent. A majority of hospitals are owned by larger, big-name hospitals. This means that the entire industry is continually placed in less hands. Undoubtedly, starting a private medical practice has many risks and expenses. However, joining an established conglomerate may not always be your best option.
Opening your own private practice instead of joining a conglomerate hospital can be very beneficial for you as a provider as well as the healthcare industry as a whole. With the opening of private practices, the healthcare industry rests in more hands. Competition and income become more widespread and providers gain the sovereignty to determine their own workflow systems. Additionally, it is common for conglomerates to build hospitals and practices in highly-populated areas with the most traffic. As an owner of a private practice, you will be able to bring healthcare to areas that may currently be deprived of a local practice.
Being your own boss and having your own clinic can give providers a sense of pride, ownership, and agency. Although it will undoubtedly be difficult to get your practice started, Zetter HealthCare has all the steps to opening a medical practice to move you to your goal efficiently.
Types of Private Medical Practice
Once you have made the decision to be your own boss in a private medical practice setting, the first steps to getting started include deciding which type of practice will be best for your workflow and client goals.
Solo Practice
Solo practices include practices that are not affiliated with any other partners or practice organizations. This type of model means you as the provider take on all the responsibilities involved in opening a private clinic. While this gives you complete control over your practice, you may encounter higher overhead costs related to equipment, marketing, and staffing. Additionally, you will need to put in more hours to account for managing both the medical and business sides of the practice.
Group Practice
Group practices are practices run by multiple physicians who provide care in the same space. With this model, the work is divided among all the medical professionals involved in running the private practice. While you will give up complete control over operations and workflow, the result is shorter hours, second opinions, and better access to working capital. A group practice model can also result in overall less startup costs.
Hospital Owned Physician Practice
These types of medical practices are run within a hospital network. This practice type is common with urgent cares. With this model, you would have a work schedule and need to comply with employee constraints and regulations. The benefits of this model are having access to the hospital network's already established working capital, marketing resources, and equipment. By giving up more of your schedule flexibility and decision-making freedom, you will lower the risks of starting a solo business and be able to access more tools and resources of the hospital.
Federally Qualified Health Center
Starting a federally qualified health center is similar to starting a hospital-owned practice. The biggest difference is that federally qualified health centers may face limits on working capital due to federal resources. This model includes community-based practices that get some of their funding from the HRSA Health Center Program. These practices are often opened in areas with less accessible healthcare.
Academic Health Center
Again, opening an academic health center is similar to opening a hospital-owned practice. These types of medical practices are affiliated with a university and consists of that university's medical school, patient care, and research. With this model, you give up that "be your own boss" appeal, and give up total control over workflow and scheduling. However, you will have access to the university's healthcare resources, and rarely face limits on working capital.
How to Set Up a Private Medical Practice
It is important to understand that there is no exact science on how to go about opening a practice. The exact details vary greatly depending on specialty services and location. Zetter HealthCare exists to understand these often tedious details to opening up a practice. Because we understand the possible obstacles, medical insurance details, and worker's compensation, the best place to start when opening your practice is by giving Zetter HealthCare a call at (717) 691-6768.
Opening a new practice from scratch can easily become overwhelming. The best way to avoid frustration is to take the process one step at a time. The first step to any practice? Financing. Although varying by specialty and location, as a general rule, we recommend reserving at least $100,000 to account for medical equipment and other startup costs.We also recommend attaining a $100,000 line of credit for payroll and bills until your practice establishes a steady revenue stream, which may take a while.
As our founder, David Zetter, advises, "If you're not independently wealthy, or you just have enough money to set out the cost to open but also need to have operating capital until revenue comes in, then you need a loan".
Pro Forma Financial Statements and How to Obtain Financing for a Small Business
A pro forma is a smaller version of a business plan. These plans realistically establish your practice's projections including all expenses surrounding start-up, leasing per square foot, health records systems, medical office supplies, and expected revenue. This form shows the projected numbers for at least the next 3-5 years. Banks understand what is realistic and what isn't, and their goal is to make smart investment decisions. For this reason, you will need to back up all your numbers in your pro forma with evidence. As David Zetter says, "You're building a crystal ball of what the practice looks like, and you have to be able to tell how all of those numbers came into being".
It can be difficult to get a loan from a traditional bank when opening a practice, especially if you still are in debt from medical school. This only makes a realistic and verified pro forma all the more important. Without a well-founded business plan, you will not receive the necessary capital for opening your own practice.
To ensure that you receive proper financing, it is important to consider what is on your pro forma and who is seeing it. While creating your pro forma, take a conservative approach to the cost of equipment. You don't need to have high-end equipment when starting out. Once finished, it's smart to submit your pro forma to at least 10 banks. This will allow you to shop around several offers. At these banks, submit your pro forma to the medical division of the bank. This will ensure that the people reviewing your business plan understand the risks and expenses involved in the healthcare industry. Finally, while you are waiting for the bank to give you an offer, consider leasing, remodeling, getting a tax ID, or credentialing with your payers.
Private Medical Practice Equipment and Staff
After accepting a loan offer and obtaining a line of credit, the next step is to purchase medical equipment and begin staffing your practice. This process should not be done on impulse, and we recommend thorough research on equipment and staff before making any decisions. There are several factors to consider when filling up your practice.
Electronic Health Records Software
Medical providers establishing electronic health records (EHR) software is essential to a successful practice. These softwares hold healthcare records digitally, thus making them easier to locate and assess. All inclusive EHRs serve as an encompassing tool for patients' medical history, procedures, labs, communications with other providers, and prescriptions. Additionally, an efficient EHR system is a necessity to qualify for federal incentive payments.
Practice Management System
A well-functioning practice management system is essential to your medical business' workflow and revenue cycle. This system will work alongside your EHR software to manage all your practice's operations and information. Practice staff uses this system to send bills to patients and claims to payers. The unique appeal of a practice management system is that all information is shared between it and the EHR software, so your staff will never need to duplicate medical records.
Medical Billing Services
While a practice management system is essential for tracking information, the billing portion is not essential. Instead, you may choose to bring in a third party medical billing service to handle the payment and billing processes. This service would take the burden of time-consuming claims off your staff, and they would also no longer be responsible for responding to denied claims. This does not erase all responsibility from your practice, and problems still arise that your staff must address, but overall, it makes for less work for your practice.
Private Medical Practice Transcription Services
Medical transcription involves turning notes of healthcare providers into formal written medical records after meeting with patients. This service can be a helpful addition to a practice, and you can decide if you would prefer transcribing in-practice with staff members, using a voice recognition software, or hiring a third party transcription service. Because these transcriptions will become formal records to be placed into your EHR system, it is important to choose the transcription method that will result in a quickly returned and accurately represented product.
Background Check Services
When patients enter your practice, they expect confidentiality and quality care – they are quite literally trusting your medical practice with their lives. Everyday, sensitive information and records are considered to administer high-quality patient care. For this reason, it is essential to ensure that your employees are trustworthy individuals. This means utilizing a background check service with each contender for a job in your practice. Healthcare background checks differ slightly from other businesses. For instance, not only will you need to know their criminal history, but also their credentials and certifications. A specialized medical background check service is essential for keeping your patients safe and your practice respectable.
Credit Card Payment Processor
Despite most medical payments being made through insurance companies or other payers, there are times where patients will need to pay inside your practice. Especially in the medical field, security needs to be the number-one priority when deciding on a credit card processor. Some processors are fit for use in medical practices while others are not, so it is important to thoroughly research and understand what you are using.
Office Manager
As you begin hiring the staff for your practice, hiring an office manager will be crucial to a well-functioning staff. Your office manager should have substantial experience in running a medical business and be a responsible and determined employee. However, a credible office manager is not a fool-proof asset to success. It may be smart to additionally hire a professional healthcare business consultant to take stock of your practice. They will thus have financial gain in giving an honest assessment of your practice's operations.
Specialty Services
Specialty services can be a great way to make extra money and establish trust with your patients. Ancillary services can be a key differentiator in what practices a patient chooses. Depending on your specialty and patient needs, certain specialty services may require more equipment and expenses, but could boost revenue and patient satisfaction in the long run.
Preparing to Open Your Health Care Clinic
Before you are ready to launch your private medical practice, you will need to give yourself ample time to prepare to open. The following steps, if done correctly, will result in a successful opening for you and your partners. Please note, it is important to do thorough research regarding every software, equipment, and staffing choice. These should never be impulse buys or hires. Understand exactly what you are buying.
Incorporating Your Business
The biggest reason for incorporating your practice is limited liability. If you face a lawsuit, only your business' assets are at risk. If you do not incorporate as a legal entity, your personal assets are put at risk of a lawsuit. Additionally, different types of entities receive tax benefits. The type of entity you incorporate as is very important, so be sure to research which tax benefits will be the most beneficial to your particular practice.
Physician Credentialing
The providers working for your practice must be credentialed. This process can be lengthy and can take up to three months, so we recommend doing this at the same time you are creating a pro forma and buying equipment. Private physicians must be credentialed with every payer to which your practice will be submitting claims. Credentialing involves the processes of providing proof of work history, malpractice insurance, and privileges.
Establishing Policies and Procedures
Your practice will need a set of strong, updated policies and procedures to be successful in the medical world. It is important that every policy and procedure is compliant with all your legal regulations. These procedures include day-to-day policies on how to handle data, financials, and patients. It is essential that these policies remain updated as the medical world is constantly changing.
How to Buy Insurance
Insurance is detrimental to every business, but even more so for medical practices. You will always need private medical insurance in malpractice and general liability. Depending on what bank you have chosen for your loan, they will most likely require you to have more coverage such as life and liability insurance. The exact coverage you need will differ depending on the bank you choose, so make sure you understand their requirements.
Opening up a Private Medical Practice
You have officially made it to opening day and your practice is ready to open its doors. Now what? You must have an oversight of your practice, beyond just an office manager. Hire a practice consultant who can monitor your medical business and report back to you with suggestions. You will have put so much time and effort into opening your practice, invest the money that your practice needs to function and make changes as necessary.
Other Thoughts and Expenses>
As a private medical practice owner, you will incur costs beyond start ups and day-to-day expenses. You will also have to comply with the ever-changing medical industry. We will take you through some common costs and thoughts to take into consideration.
It is important to note what (if any) renovations your building needs. Although the cost up front may be hefty, it is easier to get all construction out of the way in the beginning stages. One of the most important factors in a medical practice is having the proper space to fit all of your equipment, staff and patients.
You will also need to navigate legal requirements and payer rules. Healthcare industry rules are constantly changing, so it is important to stay compliant with all rules and regulations.
Advertising and marketing are extremely important to medical practices. Potential patients need to know that you are opening and accepting new patients. You will want to set aside a budget to market your practice and stay competitive.
When starting a medical practice, advisors will be of utmost importance. David Zetter's biggest advice is to hire smart advisors. Although it might cost you money up front, you will set yourself up for success in the long run.
Lastly, you must be sure that your EMR platform can meet the demands of the Meaningful Use Standards.
Starting a private medical practice can be a daunting goal. It is important to set yourself up for success before the practice opens. Do your research, put in the work, and you will be on your way to owning your very own practice.