Human Resource Management
Human resources can get technical and confusing when running a healthcare business. However, Zetter HealthCare understands this. We are here to supervise all your human resource decisions and ensure that they are always legally compliant. From recruiting to retirement plans, we assist you with everything you need to make sure your company is operating legally and efficiently.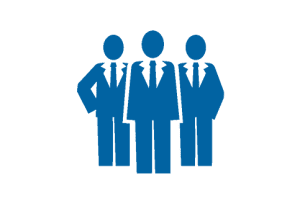 Employees are the heart of any business. Good employees understand the importance of giving your patients the highest-quality care medicine will allow. We teach you how to ask the right questions to job candidates and follow inflexible requirements depending on your company's needs. Once these employees join your business, supervision, collaboration, and employment agreements can be overwhelming. Zetter HealthCare stands out as the best healthcare management company because of how thorough our employment processes are. We build employee handbooks to your specific needs so your policies and requirements are always legal, valid, and compliant. To further avoid any problems, all our employee agreements are vetted by an attorney. Additionally, we review all state and board regulations before building. We keep these regulations in mind while we help you create policies regarding payments, employee requirements and categorization, leave, work-life programs, and disciplinary protocols.
Whether you need assistance in hiring, evaluations, benefit or retirement plans, Zetter HealthCare will ensure you are legally compliant. We take pride in practicing an unprecedented thoroughness in all our processes, especially in human resource management. We recognize that hiring, supervising, and policies are crucial to your practice's performance. To learn more about how we can assist you with our human resource management, give us a call at (717) 691-6768 or contact us online.
Ask us about these Human Resource Management services:
Benefit Structuring
Performance Evaluations
Personnel Recruitment & Training
Retirement Plan Design
Take Control of Your Practice's Health
Profitability and longevity come from putting the right policies, procedures and processes in place. Let us help you become the leading healthcare provider in your region.