Healthcare Marketing Services
Any type of business can benefit from marketing, but especially healthcare businesses. At Zetter HealthCare, our healthcare marketing services are not your average run-of-the-mill marketing schemes. With the help of our marketing partners, Associated Marketing Inc., we can build a unique brand voice and marketing plan that fits your business goals. Together, we help you create a detailed diagram of your plan to success that considers all aspects of your company. Driven by your company's goals, we combine your business models, strategies, care principles, and budget to build new marketing efforts that draw more patients to your practice. Our detailed plans outline exactly how your business will achieve your operational and financial goals in X amount of time.
Before we outline your path to success, we first analyze where your business is succeeding and identify its areas of improvement. Zetter HealthCare is the best choice for healthcare marketing services because of how thorough we are in every aspect of your company. We perform a thorough SWOT analysis, considering all aspects where your business is presenting itself to stakeholders and potential patients. Not only do we assist you in creating marketing strategies, but we focus on helping you build a unique brand for your practice. This allows us to highlight the key differentiating factors that set your practice apart.
Strategic Market Planning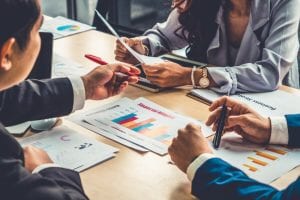 Our healthcare marketing services are driven by our philosophy of thoroughness. We understand that you are going to be busy caring for patients, but creating a brand and presence for your practice is crucial to your performance. First, we get together to discuss your goals. We'll ask questions like…
How do you want to present yourself to stakeholders?
How will your brand make your practice stand out from competitors?
What are your key differentiators and how can we market them?
We want to learn your practice's obstacles and alter these strategies to bring in more business. After a thorough analysis of where your practice is and where you would like it do be, we sit down and sketch out a strategic plan for your company's marketing. 
Branding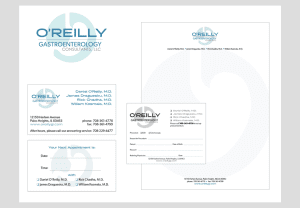 Branding is so much more than your name and logo. When it comes to your medical practice, branding concerns how you present yourself to the public. From the words you choose to the way you interact with your patients, your branding is the face of your company.
We want you to think about what your practice's name and logo represent, or what you want it to represent. Is it trust? Prestige? Passion?  Whatever it may be, we will help you use these words to determine your branding. At Zetter HealthCare, we will not only help you create your brand but ensure that every piece of marketing material you put into the world matches what you stand for.
Web Development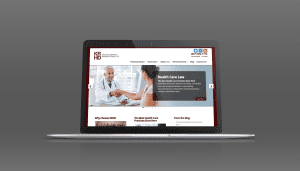 More often than not, your website will be the main place prospective patients learn about who you are and what you do. For this reason, a comprehensive, easy-to-use website that encapsulates your brand image is essential. Equally as important is building a secure website to protect your practice's and patient's information. At Zetter HealthCare, we have the right tools to build you a well-branded website that is easy to read and navigate and brings more patients to you. Let us handle the design, content, and development of your website so you can focus on treating patients with peace-of-mind regarding how your patients will find out about you.
SEO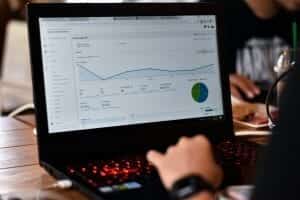 Search engine optimization, or SEO, is arguably the most tedious and confusing part of marketing your practice. SEO has to do with driving more traffic to your website by strategically using keywords, links, titles, and content. To do proper SEO on your website, it is essential to understand how search engines and their users actually behave and function. Zetter HealthCare understands these processes inside and out and is prepared to optimize your website for maximum traffic and clicks.
Social Media
Sticking out from the other billions of posts on social media can seem like a daunting task. However, we have bringing your post to the public eye down to a science. At Zetter HealthCare, we work with you to develop a profile that represents your brand. Additionally, we analyze your competitors' strategies and identify how to best differentiate your business. By using multiple social media channels, we maximize the amount of traffic to your page and through your practice's door. With experts in video, blogging, photography, and content development, we know how to make you stand out while reflecting your company's values. To learn more about the ways we utilize social media to bring more patients to you, contact us.
Reputation Management
After investing time, money, and effort into creating a brand you are proud of, bad feedback can send you into panic mode. We understand that a poor reflection of your hard work can be disheartening and hurt traffic flow. We are here to provide consistent reputation management and to assess and deescalate potential crises as they arise. With calm and professional reaction strategies, consistent communication, and crisis management, Zetter HealthCare is by your side every step of the way. We're here to both avoid negative hurdles in your practice and manage them when they do happen. Keep your reputation and patient-provider trust solid with our healthcare marketing services.
Digital Advertising & AdWords
At Zetter HealthCare, we perform a thorough analysis of your target audience so we know how to best catch their attention. Since the number of people using the internet grows each day, it can be easy to get lost in the digital realm. Our digital marketing services are never the same for any given client because we craft our strategy based on what you need and who you want to see your advertisements. By combining our expertise in web design, social media, search engine optimization, branding, and coding, we help you create user-friendly digital advertising that is seen by your ideal target audience and brings in more traffic to your business.
Advertising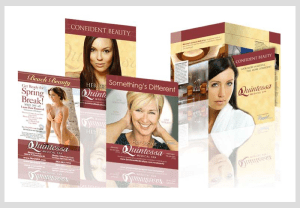 At Zetter HealthCare, our primary goal in advertising is always an action from the viewer. We want your target audience to see your advertisement, be intrigued, and call to learn more. With your practice's unique brand strategy in mind, we craft campaigns around your goals. To help your business grow, our strategies revolve around getting the viewer to complete an action. These actions include visiting your website, calling, or eventually registering as a new patient. Again, our thorough analyses identify your strengths, weaknesses, opportunities, and threats. Using this data, we can build and improve your stakeholder's perception. Contact us today to learn more about how we can create an advertising campaign specifically formulated to grow your company.
Public Relations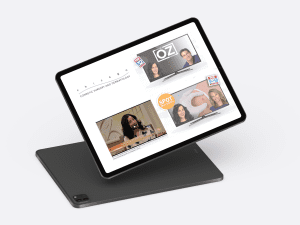 Although it is relatively easy to start a social media page, blog, or podcast, it's difficult to strategize the when, where, what, who, and why. With our expert healthcare marketing services, we help you craft a public relations plan that keeps your business relevant and in the right places at the right times. The options regarding public relations strategies are endless. Choosing the right outlets with a purpose takes knowledge of the playing field. For this reason, we begin every public relations plan with analyses of your competitor's strategies and your goals. We then determine which outlets won't work, what has worked in the past, and the ideal outcome for any given channel. In the end, we expertly match your PR strategies with your branding and goals to ensure you are represented exactly how you would like.
As a healthcare practice owner, you could not run a practice without patients. We know how to get people interested in your business using our healthcare marketing services. The first step to getting your business into the public eye is creating a plan. To get started with Zetter HealthCare's planning and marketing services, give us a call at (717) 691-6768 or contact us online.
Ask us about these Planning & Marketing services:
Take Control of Your Practice's Health
Profitability and longevity come from putting the right policies, procedures and processes in place. Let us help you become the leading healthcare provider in your region.