Group Merger, Acquisitions & Integrations
A group merger is when two companies come together to form one new company. An acquisition refers to when one company buys another and in turn acquires control of that company. The integration process refers to bringing two companies together, whether through a merger or an acquisition, and how to synchronize those two companies into one.
Zetter HealthCare can help companies that are either merging or acquiring another and walk you through the process to ensure everything is done the right way.

Company Cultures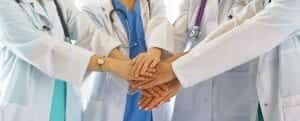 One thing that many practices do not consider when merging is culture. Companies often have very different cultures, and it is important to be mindful of both when merging the two together. You must create benefits and compensation packages that will suit employees from both companies. You also must create a human resources manual that will work for everyone. It is essential that employees do not experience culture shock once the merger goes through to ensure they stay with the company.

Group Merger & Acquisition Legal Considerations
In addition, there are many laws to consider when merging with or acquiring another company. For example, each company has their own insurance contracts with payors. You cannot disclose any of that information with the practice you are merging with if you are not close enough to the closing date. Each contract has proprietary information that cannot be shared with the other until the merger is complete. Zetter HealthCare can help you establish when it is acceptable to share that information with your merging company.
We can also help you integrate all assets, operations, and financials to make your merger or acquisition successful and as smooth as possible.
For any questions on group mergers or acquisitions, give Zetter HealthCare a call at (717) 691-6768.
Take Control of Your Practice's Health
Profitability and longevity come from putting the right policies, procedures and processes in place. Let us help you become the leading healthcare provider in your region.